Pre-Grad and Law Advising is offering its services online through Summer 2021. Workshops will be held live on Zoom and appointments will be held over the phone or via Zoom. Our reception at 117 South Hall is closed. 
Interested in pursuing a graduate, law, or professional degree after graduating from UC Davis?
Pre-Graduate/Law Advising is here to support you in your exploration of, preparation for, and application to graduate, professional school or law school through workshops, advising appointments, and special events.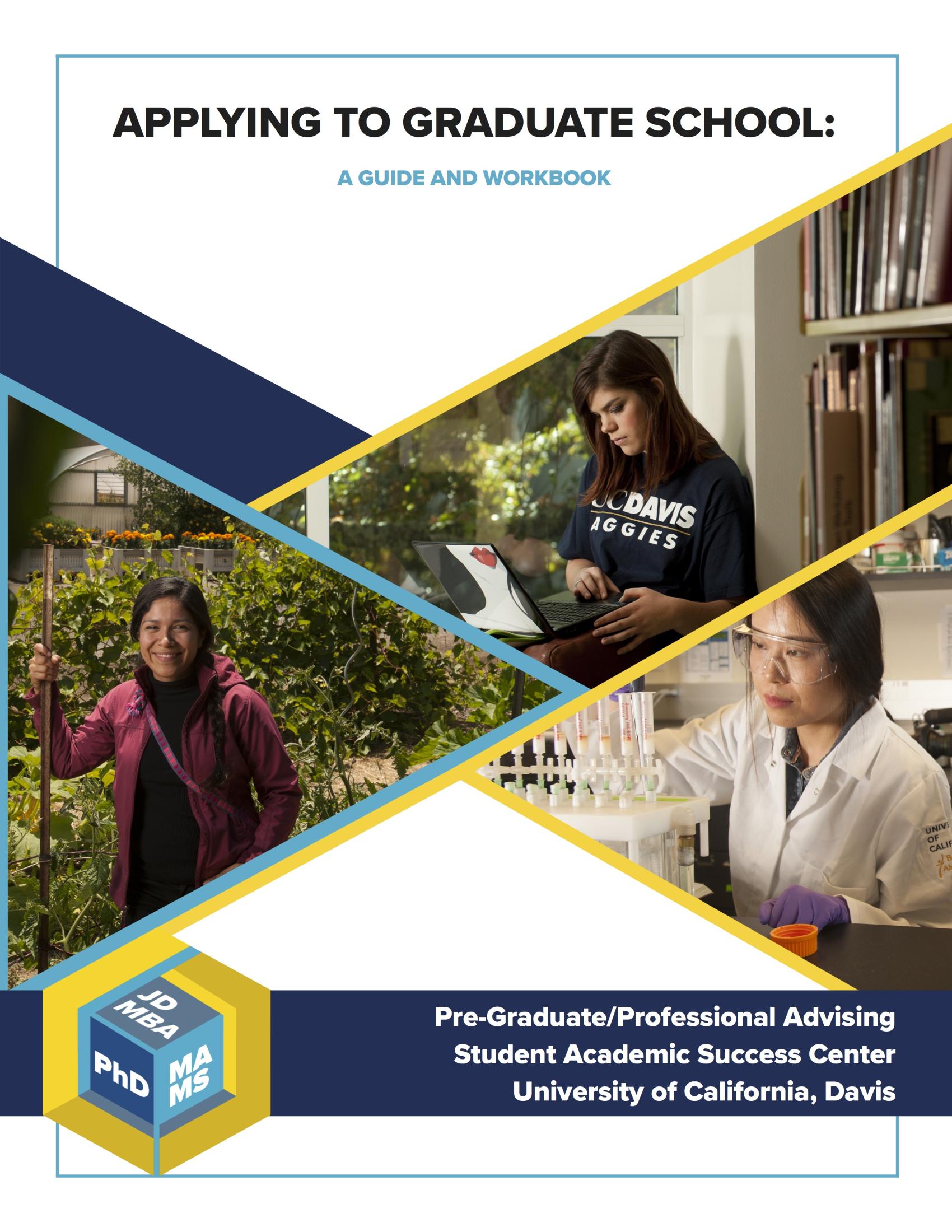 Applying to Graduate School: A Guide and Workbook
Download our guide, which provides an overview of the graduate application process and includes reflective and planning activities.
Have you been admitted to grad or law school? Please let us know by filling out this brief survey!