Fall 2023 program registration now open!!
Creating connections both in and out of class is an essential part of the first-year student experience and for building success at UC Davis. Connections are fun experiences to meet great people, make new friends, explore interesting topics, and learn all about campus and what it means to be an Aggie.
**New FYAC groups will continue to be added over the summer so check back here for updates and follow us on Instagram for new Connection notifications.
Click the category tiles below to explore current fall groups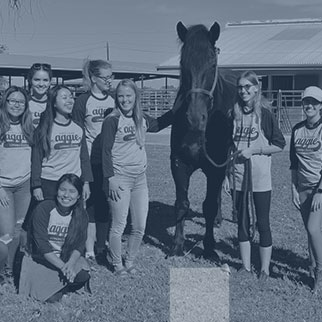 Aggie 101
Your guide to UC Davis campus life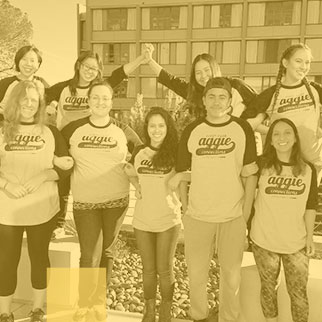 Aggies for Action
Social, cultural and global change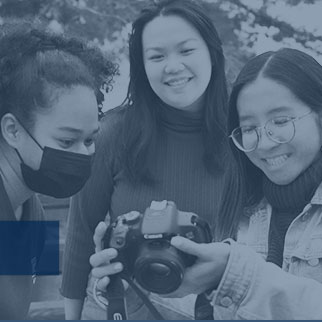 Art, Music, Entertainment
Artistic expression and pop-culture interests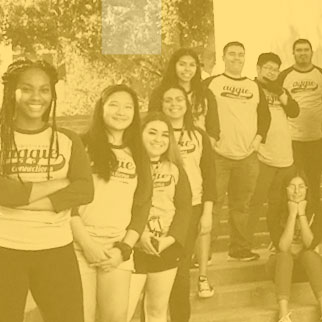 Identity
Community matters; Find yours here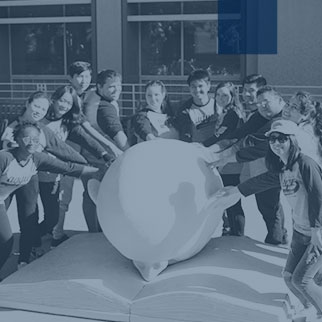 Master Minds
Beyond major, minor and academic discipline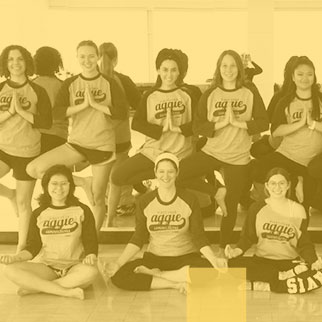 Thrive
Personal wellness and holistic development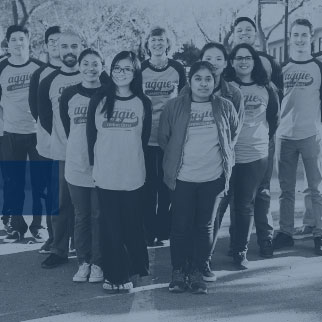 Your Aggie Network
Campus groups for shared interests and backgrounds
Frequently Asked Questions
First-Year Aggie Connections (FYAC) groups first-year students (freshmen and transfers, including international students) into 25-person "Connections" based on a shared purpose, interest, or theme. Connections meet regularly for one academic quarter and are led by staff or faculty facilitators who engage students in discussions surrounding crucial topics related to transitioning to life at UC Davis.
All Connections have around 25 students, meet regularly during one quarter, present a specific curriculum related to transition to UC Davis, and participate in FYAC social activities.
Most Connections are not classes and do not have units associated with them. These not-for-credit Connections meet around six times throughout the quarter. However, there are a few exceptions. Each Connection is clearly labelled either "for-credit" or "not-for-credit" on the website. If you have questions, please ask!

Joining a Connection is a time commitment. Although most Connections do not have credits associated with them, attendance is encouraged. If you feel that you have the time for more than one Connection, feel free to join. If you've already joined multiple Connections and need to adjust your registration to fit with your class schedule, email

aggieconnect@ucdavis.edu

.

Connections with open registration are offered during the fall and winter quarters. Spring quarter Connections are only offered through existing on-campus programs.
For-credit Connection registration: find the CRN on the FYAC website and add it using Schedule Builder.
Not for credit Connection registration: follow the registration link on our website to register through AggieLife.

Not for credit Connection registration: Follow the registration link on our website to register in AggieLife.

 

After clicking on the registration link listed on our website, you will then register for the Connection through AggieLife. 

On the left side of the page, click "Continue to RSVP," "I will be attending," and complete the required forms. 

Once you've filled out the entire form, click "RSVP" and you have successfully registered for a Connection!

If you are unable to stay registered, please be sure to i

nform the FYAC team on which Connection you will be dropping at aggieconnect@ucdavis.edu and update your RSVP in AggieLife and click on "I won't be attending." Once selected, you will be dropped from the connection. 
They are separate programs, and both are open to you! First-Year Aggie Connections are small networks formed around a theme and facilitated by UC Davis faculty and staff members. Connections are exclusively for new students, so participating is a one-time opportunity! Each Connection is a maximum of 25 students and incorporates strategies for a successful transition to a large research university, as well as information about all the campus resources available to you. In addition, you'll have the option to attend activities led by peer mentors that engage you with campus culture and build connections.

Emphasizing highly participatory classroom discussions and activities, First-Year Seminars invite you to engage with your fellow students on enduring and contemporary issues, with faculty who are equally passionate about the seminar topic you select. Although any student regardless of class standing can participate in a First Year Seminar, new students are given preference in regards to registration. Take a memorable, for-credit, small-class experience that welcomes you and your peers to campus.